7 tips to consider in a marketing plan
November 11, 2019 -
Why do you need a marketing plan? Well, a top-notch marketing strategy brings zero results if no one knows how to put it in practice.
A great marketing plan is strategy-derived and practical, and it addresses the means of how to achieve marketing goals. It's the backbone of a marketing period. By following it, you can be sure that all marketing procedures follow your business objectives. It addresses what happens and where to put your effort in during this period. At the same time, it organizes the marketing efforts so that they are easy to implement in the fuzz of everyday life.
There's lots to consider when making the plan. Here's our 7 tips on how to make the plan as practical as possible. You'll also find a checklist of what good marketing plan contains at the end of this post. Remember to put it in your desk drawer–you might need it soon!
TIP 1: Keep your marketing plan practical
You might have already come up with SMART when reading articles on marketing goals. According to this vision, a good goal for marketing is:
Specific
Measurable
Attainable
Relevant
Time-bound.
How smart is that? This is a great pattern to keep in mind also when making a marketing plan. A good plan is specific, measurable, attainable, relevant and time-bound. The more concrete the steps in your marketing plan are, the easier it is to implement, follow, and measure. Too inaccurate plan results in unnecessary hassle and ambiguity as well as delayed deadlines.
Why? What? When? How? Who? To whom? If your plan answers in these questions, you're on a right track.
TIP 2: Prioritize your most important events and target groups
Every company has events and campaigns that are more important for their business goals than others. They are the marrow of your marketing plan, and the allocation of resources and budget should always start with them. However, you don't have to get everything right immediately. There must always be some room for adjustments in the plan, but it's important to have a guiding line to follow in your marketing. It is also easier to measure the results afterwards if the plan is followed as closely as possible.
Marketing should always be in line with your business objectives, and it works the best when it meets the customer needs in the right place and at the right time. For example, if you put your Christmas present campaign out in the middle of December, you're most likely late. You might reach those who are late with their Christmas shopping, but lose all those who are ready to put some serious effort into finding the perfect gifts. One way to avoid this kind of unfortunate timing is to use an annual wheel as your marketing plan basis.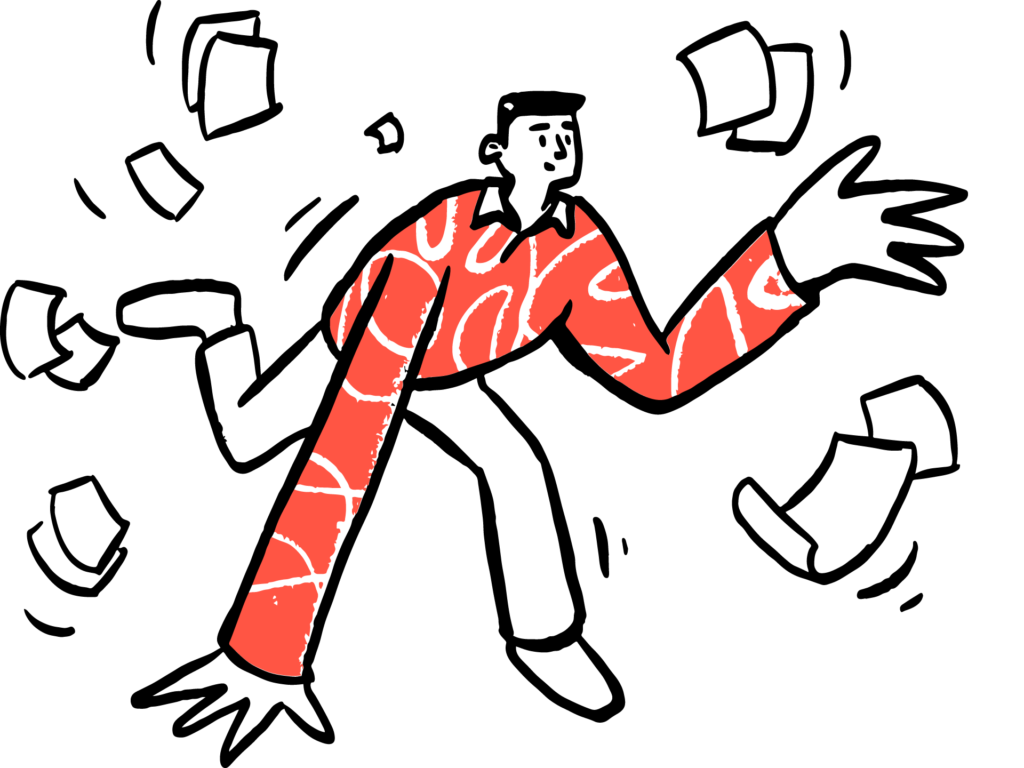 TIP 3: Annual wheel makes following marketing plan easier
There are as many ways to document a marketing plan as there are implementers. Many companies are still struggling to find the best way to document their plans. Powerpoint, Word, and Excel documents are often combined, one with content and the other with budgeting.
Nevertheless, we are visual creatures. Therefore visualized contents are a way more easier way for us to perceive things, which is why the annual wheel is the best way to document a marketing plan. With an annual wheel, you can build campaigns in a way that helps you perceive all different campaigns and events of the whole marketing period with only one look.
Even though we're talking about an annual wheel, a marketing plan doesn't have to cover whole year. It can cover any period of time, such as a quarter year. However, from the business predictability point of view, it is build the plan at an annual level.
TIP 4: Be where your target groups are
The most important marketing channels (as well as target groups) for your business should be listed in your marketing strategy. Choose the right channel/channels on the basis of what your campaign is about and what your target group is. Not all content should be shared in every possible channel you use.
However, if you have enough resources, more than one channel is usually better choice. When people see your content in several places, your content becomes more memorable. This applies to events also. Don't trust the visibility of your stand only. Get your ad in event brochures, website, and digital and printed publications.
TIP 5: If it doesn't have a person responsible or deadline, it won't happen
Marketing plan without people in response of the campaigns is as good as a to-do list without doers. That's why every campaign in the marketing plan should have a person whose job is to make the campaign happen. This person doesn't necessarily have to be the person who executes the campaign, but her job is to make sure that the campaign is published on time.
In many cases your deadline is defined by a third party. For example, newspapers and event organizers need materials by a specific date. In addition, all kinds of holidays and other special days are when they are, whether you're ready or not. However, you need a deadline also for those campaigns that don't have preset dates. A visibility campaign might be scheduled for certain weeks, because it precedes something larger and more relevant to sales. Deadlines structure marketing.
TIP 6: Reserve time to follow results and optimize marketing
The effectiveness of your marketing plan needs to be measured along the way by looking more closely at how each campaign works. If a campaign is clearly not working, it's pointless to spend more money on it as such. In this case, you should dig into that campaign to find out the ultimate reason why it isn't working. Does the message meet the target group? Is it timed correctly? Is the campaign targeted right at all? By fully understanding what and to whom you are marketing, you can optimize your campaign.
In the beginning of this post, we pointed out that a good goal follows is SMART. Every goal must be derived from the business goals–after all, the role of sales and marketing is to bring more money and visibility to the business. Focus on making the goals as concrete as possible. Increasing visibility is a good goal, but without numbers it is difficult to measure.
TIP 7: Make sure to communicate the marketing plan with relevant people
Many great marketing plans fail because they are created by one person, who then passes them on with the words "do it". Following the marketing plan requires communication and performance reviews. Don't work alone and delegate. Make sure everyone is on the same page.
SUMMARY: What does a good marketing plan contain?
While a marketing strategy contains all long-term details of marketing (such as company vision as well as target group, SWOT and market situation analysis), a marketing plan addresses the ways in which the marketing strategy is implemented in practice.
The plan should handle at least these issues:
Events of the period. This includes fairs, theme weeks and holidays.
Campaigns of the period and their timing. Put the most important campaigns for your business in the plan first. Put down also the working hours if you can. It easens resource administration. The campaign should also include:

target group
goal
budjet
person responsible
channel.

Budget and its division for the period. The budget might change during the period, but the marketing plan addresses the guiding lines for spending it.
Themes and core messages of the period. What's happening in your company, and what your target groups are talking about during the period?
Marketing goals for the period. Strategy should be your main source when considering relevant goals for the marketing plan. A good goal is concrete and measurable, whether it's qualitative (such as customer satisfaction) or quantitative (such as conversions).
BOOM! You're ready to start making your marketing plan
These tips will help you to get started with your marketing plan. If you're looking for best possible documentation methods, you might want to take a look at Cloqqa. It's a free annual wheel developed especially for marketing purposes, though companies use in a variety of ways, both in sales and marketing planning as well as project management.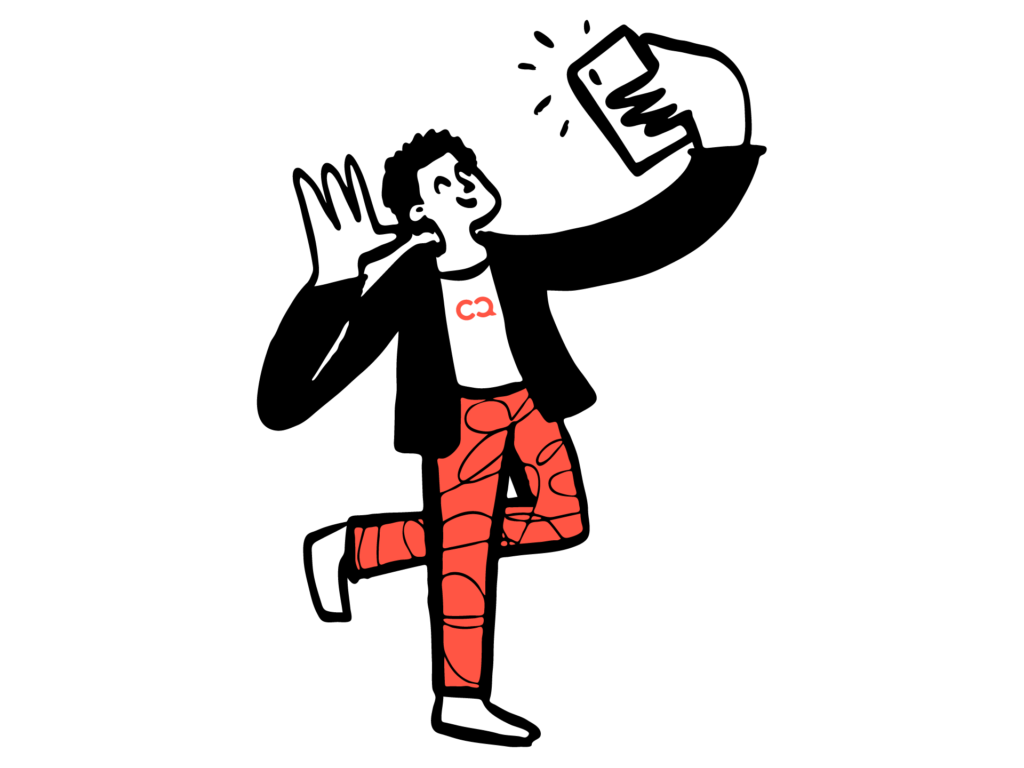 START MAKING YOUR FREE MARKETING PLAN TODAY!
Start now!